Centre for Human Rights and Rehabilitation with financial support from Oxfam in Malawi is implementing a health governance project entitled 'Enhancement of citizen's capacity to demand for equitable of health services. The project began in the year 2016 and continues all the way to 2021. Yearly grants unto CHRR helps in building upon the capacity of already established structures in Dowa and Karonga in demand creation.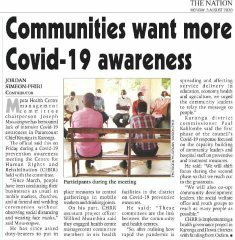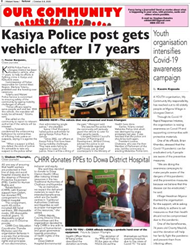 The project is implemented in areas surrounding the following 12 health facilities; Mlare, Lupembe, Mwenilondo, Mpata, Kasoba and Katili in Karonga, Chisepo, Kayembe, Mbingwa, Chizolowondo, Chinkhwiri and Chakhaza in Dowa. The project strategically incorporates vulnerable groups such as youths, elderly, People living With Disability, People Living with HIV, People With ALbinism, in implementation so that their concerns are taken on board and addressed.
Key stakeholders like chiefs, HCMCs, councilors, VDCs and ADCs are also meaningfully involved in the project. Through project activities, a total number of 15851 (7948F) people have been reached in this reporting period.