Enhancement of Citizen's Capacity to Demand Equitable Health Services from Duty Bearers
Donor                :          Oxfam
Districts           :           T.As Kyungu, Kayembe and Chakhaza in Karonga and                                             Dowa
Background of Project
With financial support from Oxfam, CHRR is implementing a project entitled "Enhancement of citizens' capacity to demand equitable health services from duty bearers". The goal of the project is for "Community members, more especially vulnerable groups to progressively enjoy the right to health through demanding equitable health services from duty bearers".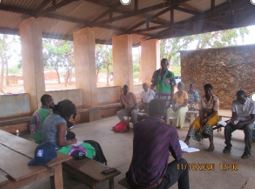 This project has been implemented from 2016. Major impact points for the project are:
Increase in knowledge of communities about health rights
Increase in attendance of people to HFs.
Increase in number of people expressing satisfaction with health services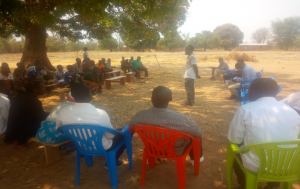 The objectives of the project are:
To enhance the capacity of community members (especially people living with HIV and AIDS, women and youth) to demand effective, transparent and accountable services pertaining to their right to health.
To enhance capacity of community structures, including health facility advisory committees, to facilitate the demand of access to equitable health services.

To enhance transparency, accountability and responsiveness of health service providers in the targeted districts.